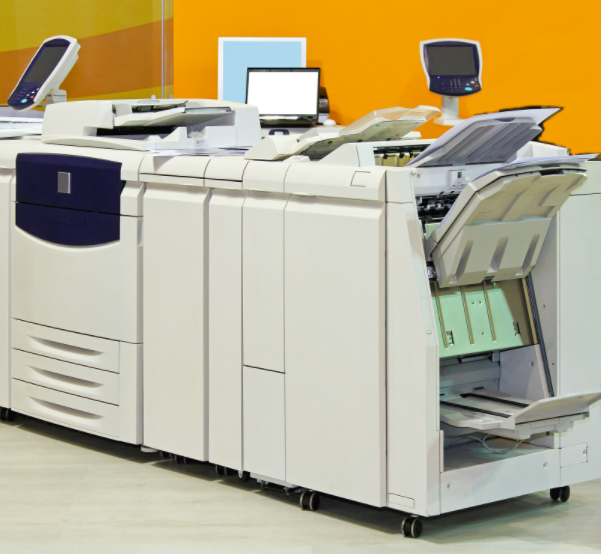 Printers are important additions to any office, especially the busy ones where numerous PCs need to use the printer throughout the day.
Many of the best printers now come with network connectivity, but they can really only handle a few devices connected to them at a time.
The best MDF printers, however, are much more powerful because of the on-board memory to store jobs as they are queued, which makes them amazing purchases for busy offices and growing organizations.
Having a decent amount of RAM, and a fast processor. This means that they can handle even the most demanding of workloads throughout the day.
Since they are best suited for busy offices with lots of workload, they also need to be able to handle printing out massive numbers of documents every month too. Speed is also very important, as well as massive trays to hold paper, and they need to be able to offer top-notch quality as well.
Best MDF printers
Here are the best MDF printers of 2021:
Xerox VersaLink B600DN
This MDF printer has a print speed of 55 pages per minute and it has a room for a whole ream of paper on board. This compact device can help keep a massive work group printing continuously.
While the initial outlay for this monochrome device is very high, its running costs are very low, so you should find that you can save money in the long run. The print quality is very good.
Brother HL-L5100DN
This printer is not massive at all. It is a compact printer that can handle so many jobs and it has a high print speed and large paper capacity. It does lack some features though like Wi-Fi, so you will need to make sure that you can plug it in to your wired network.
However, for small offices where space is a premium, this is one of the best MDF printers that you can purchase or you can lease and it is not expensive at all.
Xerox VersaLink C400DN
This MDF printer may seem expensive for a desktop device but it comes with impressive specifications and a slick smartphone-style interface. It already has a massive capacity for paper all thanks to the 550-sheet tray, but you can double that by adding a second tray.
Xerox includes a generous amount of toner as well, which is enough of 2,000 color or 3,000 mono pages. The five-inch touchscreen makes the setup and the operation simple and while Wi-Fi is not fitted as standard, it is a simple upgrade. Most importantly, the print quality is excellent with the Pantone-approved colors that makes the documents stand out.
Kyocera Ecosys P6230cdn
Kyocera's printer comes with a capacity for 500 sheets of paper and large toner cartridges, which makes it suitable for a massive workgroup or a busy home office. It prints quickly in duplex mode and runs very quietly too.
If you are expecting that your office will go through a lot of printouts every single month, then you can get the Kyocera Ecosys P6230cdn as it is created to handle massive volumes without you having to restock either toner or paper and this makes it one of the best MDF printers that you can purchase.
HP LaserJet Pro MFP M227fdw
The HP LaserJet Pro MFP M227fdw is an amazing multifunction device that is one of the best MDF printers for small and medium-sized businesses.
It boasts excellent print quality and very fast print speeds, also it has a 300 sheet paper capacity so it is perfect for the busiest of offices so you won't have to keep refilling the printer often. It prints mono and may not be the fastest MDF printer out there, but it has a good selection of features for the price.
Conclusion
MDF printers are perfect for offices and organizations. Although it may be a bit costly, it is worth the investment due to its high-end features. If you are in Albuquerque and you're looking for a Copier for your business, you may contact Clear Choice Technical Services in Albuquerque. You can ask about Copier Leasing Services in Albuquerque, Copier rental services in Albuquerque and Printer rental in Albuquerque.