Introducing Clear Choice Technical Services – Your Trusted Partner for Copy Machines in Albuquerque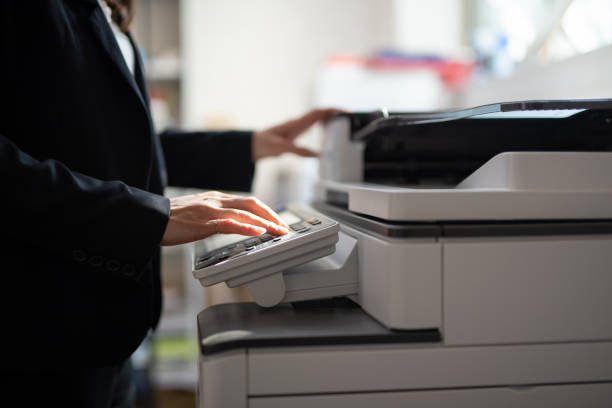 Looking for a reliable and efficient copy machine for your business in Albuquerque? Look no further. Clear Choice Technical Services is the leading provider of top-quality copy machines and comprehensive services tailored to meet your unique needs.
Why Choose Clear Choice Technical Solutions?
Unmatched Product Selection: We offer an extensive range of copy machines from industry-leading brands. Whether you need a compact printer for your small office or a high-volume copier for your enterprise, we have the perfect solution for you. Our team of experts will help you choose the right machine that matches your requirements and budget.
Quality and Reliability: At Clear Choice Technical Services, we understand the importance of reliable equipment for your business operations. That's why we offer only the highest-quality copy machines that deliver exceptional performance, consistent results, and long-lasting durability. You can count on our machines to meet your printing and copying needs, day in and day out.
Expert Service and Support: Our commitment to customer satisfaction goes beyond providing exceptional products. We take pride in our dedicated team of technicians who provide prompt and reliable service. Whether you require routine maintenance, repairs, or technical support, we are just a phone call away. Our technicians are highly trained and experienced, ensuring that your copy machines are always running at their best.
Competitive Pricing and Flexible Leasing Options: We understand that every business has unique budgetary requirements. That's why we offer competitive pricing on our copy machines, along with flexible leasing options. Whether you prefer to purchase or lease, we have flexible financing solutions to suit your financial goals.
Local Albuquerque Expertise: As a locally owned and operated company, we have a deep understanding of the Albuquerque business landscape. We take pride in serving our community and providing personalized attention to our valued customers. With Clear Choice Technical Services, you'll benefit from our local expertise and dedicated support every step of the way.
Take the Clear Choice for Copy Machines in Albuquerque
Clear Choice Technical Services is your clear choice for reliable copy machines in Albuquerque. With our extensive selection, top-notch service, and competitive pricing, we are here to fulfill all your printing and copying needs. Experience the Clear Choice difference today.
Contact us now to schedule a consultation or request a quote. Our friendly team is ready to assist you in finding the perfect copy machine solution for your business.